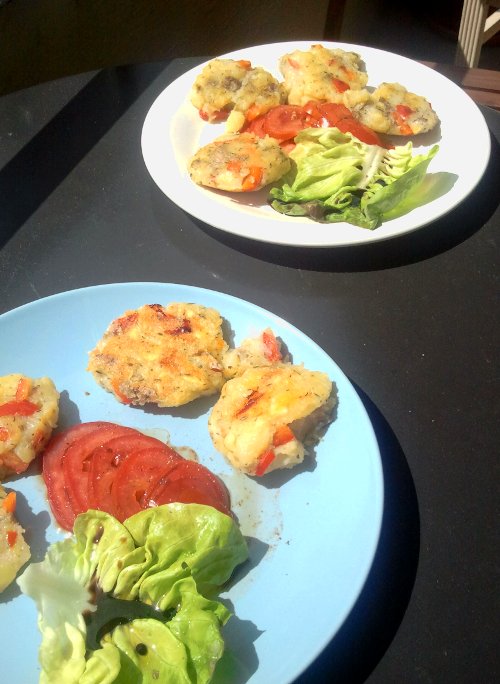 This is a lunch David put together the other day, after we had ended up with lots of potatoes that were starting to sprout. The recipe is below. I love how he refers to "green salad and vinaigrette" when what went onto the plate was a single leaf, acting as a neat little bowl for the fancy oil and balsamic vinegar we got for Christmas. This is a perfectly valid way to eat salad!
A pound of potatoes (any will do)
A red pepper
Thyme, oregano, salt and pepper
Vegetable oil

Cut any bad bits off the potatoes, and cut into 1-2 cm cubes, leaving the skin on. Boil until cooked, and leave to cool down. Mash coarsely, so that there are still plenty of lumps. Cut a red pepper into small cubes and add to the potatoes. Season and form into patties. Shallow fry on medium heat on both sides until browned.
Serve immediately, with some sliced tomatoes, green salad, and vinaigrette.