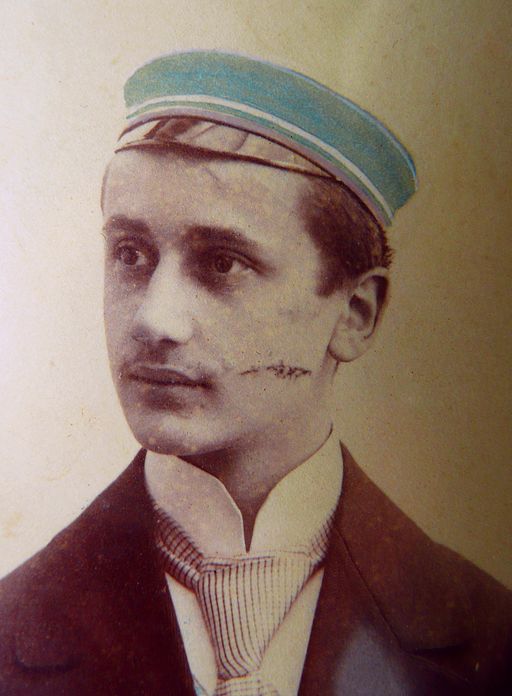 A German medical student (Adolf Hoffman-Heyden) with duelling scar, 1896. From Wikipedia.
The Wikipedia articles on Academic fencing, the Studentenverbindungen (~fraternities) who practise it, and duelling scars are all worth reading. So are their German counterparts, which have lots of pictures. (Click on 'Deutsch' in the left-hand column, under languages, to get there.)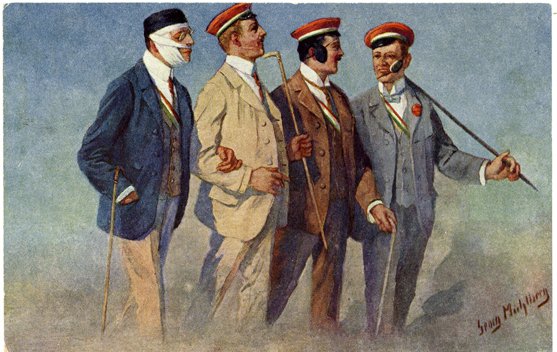 'Renommierbummel' ('bragging stroll') by Georg Mühlberg, 1900. From Wikipedia.
Mark Twain: At the Students' Dueling Ground, Dueling by Wholesale, from A Tramp Abroad, 1870s.
Jerome K. Jerome: an account of academic fencing from Three Men on the Bummel, 1914.
An historical perspective on mensur fencing.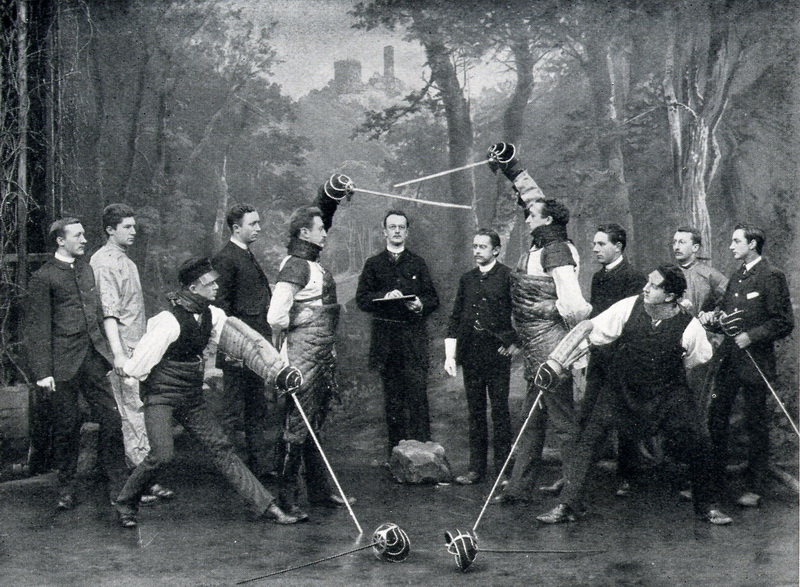 A posed photo of a Mensur at Göttingen, 1888, via this forum thread.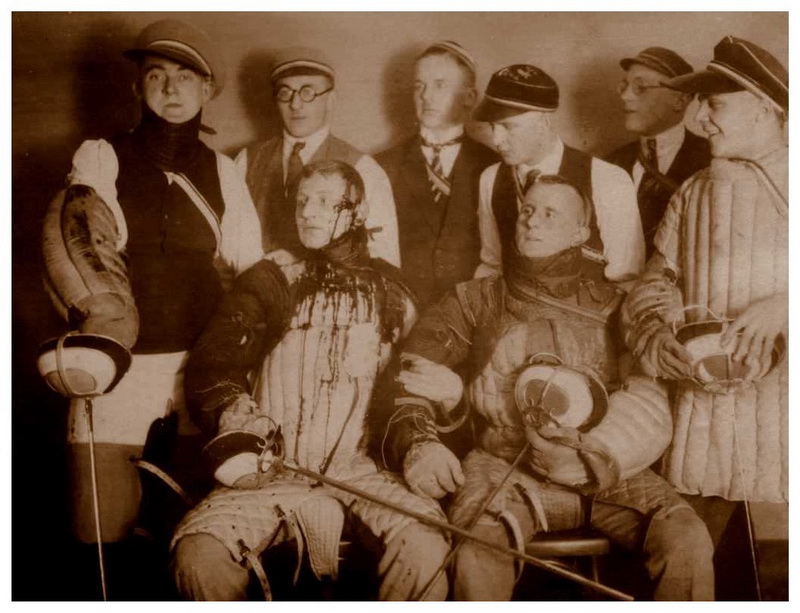 German students after the mensur, date unknown, via this forum thread.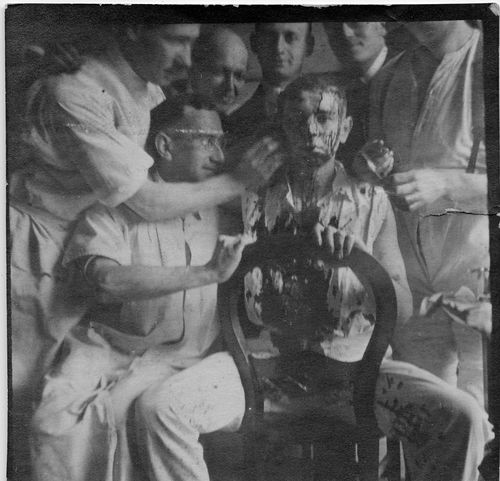 'Bloody Initiation into Dueling Fraternity', Munich, 1920s. From Liz Lawley on Flickr, more information at the link.
An account of academic fencing in a modern German fraternity. Another one. (Both comments on MetaFilter.)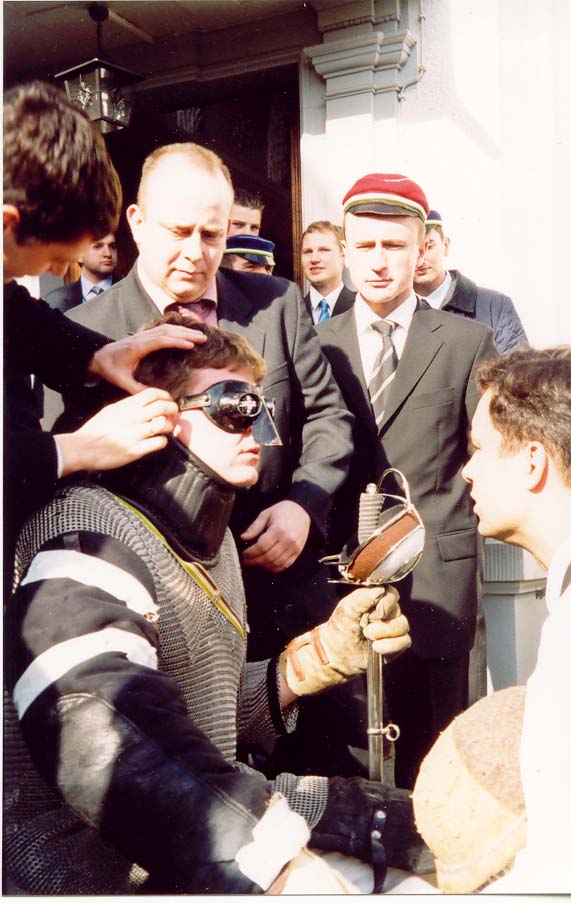 A modern fencer preparing for a duel. From Wikipedia
'Men of Iron' by J. Christoph Amberger, an essay on the difference between fencing and duelling.
Two articles on recent racial controversies in Germany's Burschenschaften (student duelling clubs).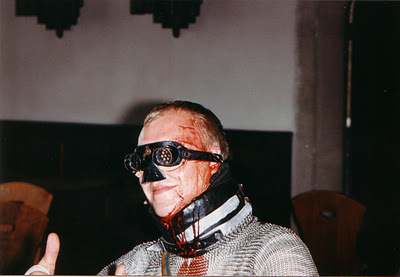 A modern fencer after a duel. Source unknown, found here